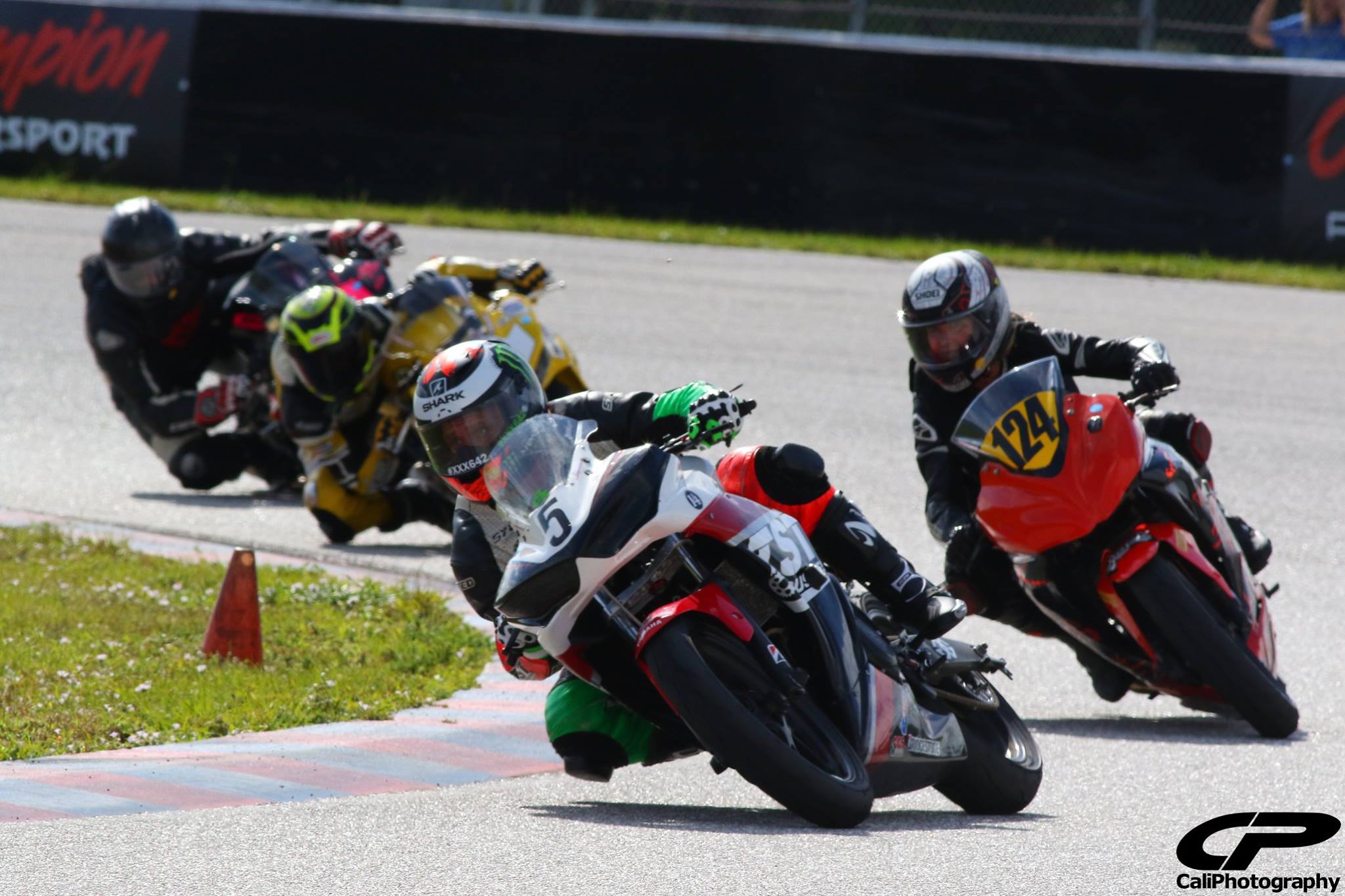 New for 2019, Dunlop Motorcycle Tires announced the new KR448 110/70 R17 front racing slick and the new KR451 140/70 R17 rear slick in the Dunlop tire racing slick line. Feeding the growing numbers of 300cc racing motorcycles such as the Yamaha YZF-R3, Honda CBR300R, KTM 390 and Kawasaki 300 Ninja, Dunlop Tires is bringing their world beating technology to the smaller cc motorcycles.
The Dunlop front 110/70 R17 racing slick is offered in the supersoft 0129 compound, with the Dunlop 140/70 R17 rear tire offered in the 0129 compound and the proven medium compound 0455. With the new racing tires, Dunlop motorcycle racing looks to dominate the smaller racing classes as they have dominated the middleweight and superbike classes for so many years in the United States.
John Robinson, the Tire Design Engineer behind the project, said, "We were looking for something to add more grip for the small bikes, and there was a lot of excitement about having a slick tire from the guys at my local track where I race my 300, so it seemed like there would be a broad appeal for a small slick. We chose the 140/70 profile versus the 150/60 after testing because the shorter 150 profile lacked the cornering clearance we wanted for high lean angles. Even though the 140 is slightly narrower than the 150, the transitions are quicker because of the height, and since we patterned the profile after the 200/60, we were able to get a bigger footprint at maximum lean with the 140/70."
The new Dunlop motorcycle slicks are the only motorcycle tire made in the USA. Dunlop tires is also the largest sponsor of motorcycle racing in the United States, supporting MotoAmerica.
The new racing slicks are available now at MotorcycleRaceTires.com